Family Law deals with family-related legal issues and domestic relations. Family Law Includes: premarital agreements, post marital and/or separation agreements, divorce or annulment, spousal support/alimony, paternity, child support payments, child custody/visitation, adoption, domestic violence/protection from abuse and estate planning/probate.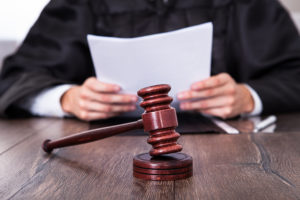 At Scheffee Law, our goal is to make the legal process as effective and client centered as possible. Attorney Liz Scheffee draws on more than thirty years of experience in family law to bring clarity to legal matters that are often charged with emotion. She educates her clients on the legal process and what they can expect in the coming weeks and months, whether they are dealing with a divorce, parental rights, post judgment matters or the death of a loved one.
"When my clients learn that the legal process is a controlled environment with rules and expectations applicable to all parties, their anxiety is reduced and they can focus on next steps."
Liz is a trusted advocate for her clients through every step of the legal process. She offers both traditional and limited scope representation. In both, she helps clients understand and submit complete legal forms — such as the divorce complaint, child support affidavit and financial statement — and
connects them with resources
that can help them through major life transitions.
Liz takes the time to listen to her clients and represents them with integrity, protecting their interests during times of change and representing them faithfully in all proceedings. Above all, Liz understands how to produce results for her clients. She draws on a deep understanding of family law and
national network of expertise
to lead her clients to successful resolution of even the most complex legal and financial matters.
Schedule A Consultation
to discuss your case with Liz
(hourly rate applies)
Liz Scheffee represented me in my divorce recently. She came to me highly recommended by another lawyer, and Liz lived up to the advertising and then some. Navigating the process is hard enough, but she made it go smoothly, prepared me well for what was to come, and was strategic, realistic, decent, honest, informative and above all, supportive. I would, in turn, recommend her as highly as she was recommended to me!
To contact Scheffee Law for family law assistance
Adoption: involves the complete transfer of parental rights and responsibilities from one person to another or to a couple.
Annulment: treats the marriage as if it never existed and is granted when a court determines a marriage to be invalid.
Child Custody/Visitation: a court decides how parental rights of minor children are allocated between the parents. This consists of both physical and legal components. Read about how the State of Maine defines shared, sole and allocated parental rights, as well as parental rights and responsibilities.
Child Support Payments: determined based upon the Maine Child Support Guidelines, and include the basic support entitlement, health insurance and uninsured medical expense costs (including dental and counseling), and day care. May also include extra-curricular expenses and, if the parties agree, a contribution to educational expenses. Child support payments can be paid by wage withholding, electronic transfer, or through the Department of Human Services.
Divorce: ends a legally valid marriage.
Domestic Violence: violent crime/abuse within the family structure. Protection from Abuse petitions request the immediate removal of an abusive family member from the home, and include a prohibition against fire arms, payment of support, and other conditions specific to the case.
Estate Planning: arranges for the transfer of an individual's estate at the time of death.
Paternity: the legal acknowledgement of the relationship between a parent and his/her/their child.
Spousal Support/Alimony: a court-imposed financial obligation on one spouse to continue supporting the other spouse after the divorce or separation.

ELIZABETH J. SCHEFFEE, ESQ.
7 ESTATE DRIVE GORHAM, ME 04038